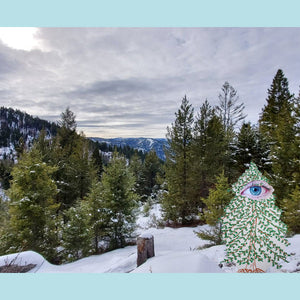 It can be overwhelming to choose safe products to put on our bodies. Social media and advertising give us messages that don't always align with what our growing and changing bodies can benefit most from. 
Did you know that products that contain the ingredient "fragrance" aren't regulated by the beauty industry in our country? "Fragrance" can mean anything. If your ingredient list contains this word, you can assume something synthetic has made its way into your shampoo, deodorant, body wash or perfume/cologne. 

In this class we'll discuss safe options. We'll read labels. We'll talk about your endocrine system, and how we don't want to disrupt our hormones during our teen years. We'll learn how to make our own colognes and perfumes. We'll pick some safe products together, and find safe resources to investigate products into the future. 
Parents/Guardians: This is the class I wish I'd been offered as a teen. Safe products aren't always easy to locate. Please feel free to join your teen for this class. There will be an interactive Q&A portion to this class and your participation is welcome.
Each of our classes comes with a small booklet (pdf download) with recipes and the basics covered in the class. This class has an option to purchase additional materials and supplies. 
We will send all necessary links when your order is placed.
If you'd like to take this class with a group of friends please let us know in the comments, we'll make that happen.