Summer Time Close-out Collection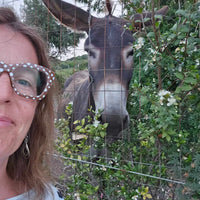 Rainbow Plant Profiles
We try and feature the glorious plants that grow around us when the seasons oblige. We love sharing plants with you that you may or may not have growing around you. When we're lucky and an abundance of a plant presents itself, we love incorporating them into our products.
We aren't able to do this all year, so when we are able, we hop on it. We may have limited runs on products, due to availability and our promise to only ethically harvest what grows around us. Visit our blog to read more about our rainbow plants, and send us suggestions for plants you'd like to meet.
The summertime is the BEST time for sharing, so you'll hear a lot from us on our blog, YouTube Channel and other social outlets.
Plant Profiles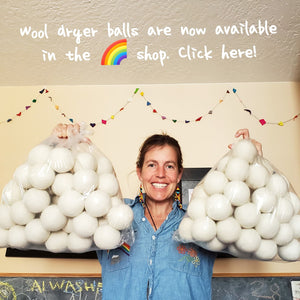 Dryer Balls
These eco-friendly additions to your household will bump your wet clothes around, replace your toxic dryer sheets, make the earth happy and save energy. Read about the benefits on our blog.
Get Your Balls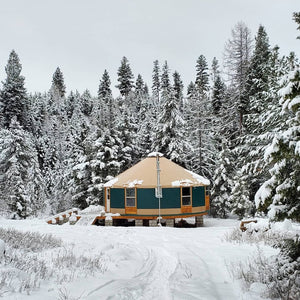 Yurt Magic
We've built a mountain retreat for ourselves, our friends, family, and you! We'll share our off-grid adventures on our blog, stay tuned.
We even plan to host some of our in-person classes here.
I recognize & appreciate that I'm growing and living on native land belonging to the Salish People.
Check Our Class List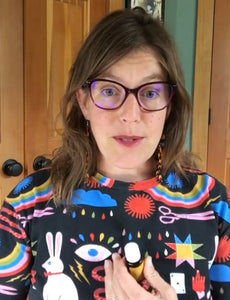 Watch to Learn
Maybe you're a visual or video learner? If you are, visit our IGTV or YouTube channel to learn about products and wellness suggestions.
Watch Our YouTube Plant Profiles
Pit Stick Review: Thank you for such an incredible product. I've decided that I am going to gift one of these to each of my teaching colleagues for Christmas this year. We do a small gift exchange each year and I am always looking for something within budget but meaningful. I can't think of anything better this year. So thankful I found this product.

Deanna Goss
I love using the dryer balls. What a nice economical change from the liquid fabric softeners. They help with the static, fluff up our clothes and I put a few drops of lavender on a ball and it'll make everything smell great. Thanks, Coming Up Rainbows!

Sydney Bacon
We love these lip balms! I bought a bunch at Christmas for stocking treats, extras tucked into packages sent to nieces and nephews, and adding on to gifts. We always hit Big Dipper with visitors (Yellow Cake!), so this was a fun reminder of summer - perfectly packaged by Coming Up Rainbows. They are smooth, scrumptious, and great on their own, but the nostalgia factor makes them a huge win in this bundle.

Moynahan Clan