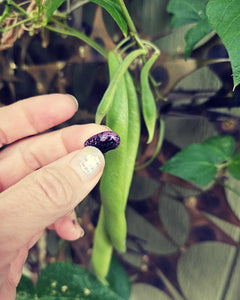 From our yarden to yours - a Scarlet Runner Bean Seed to grow. *very limited quantities*

You must add one other item to your cart to get your magical bean seed(s). 
It's time to let your inner gardener shine! Get your hands on 1-2 Scarlet Runner Bean seeds and add the perfect, vibrant touch to your outdoor plot. 
Check our blog post for more info on this beauty.