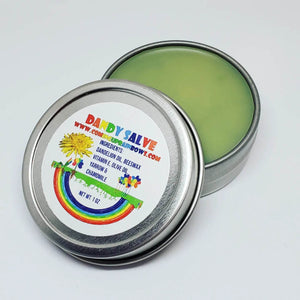 Try our Salve Me Bundle, you'll love it!
This salve has a green hue because it is made with homegrown dandelions (bright yellow), chamomile and some yarrow essential oil (blue).
This salve is great for dry or damaged skin and can also be beneficial when used on areas of inflammation or bruising. 
Learn all about dandelions and yarrow on our blog! We love them!